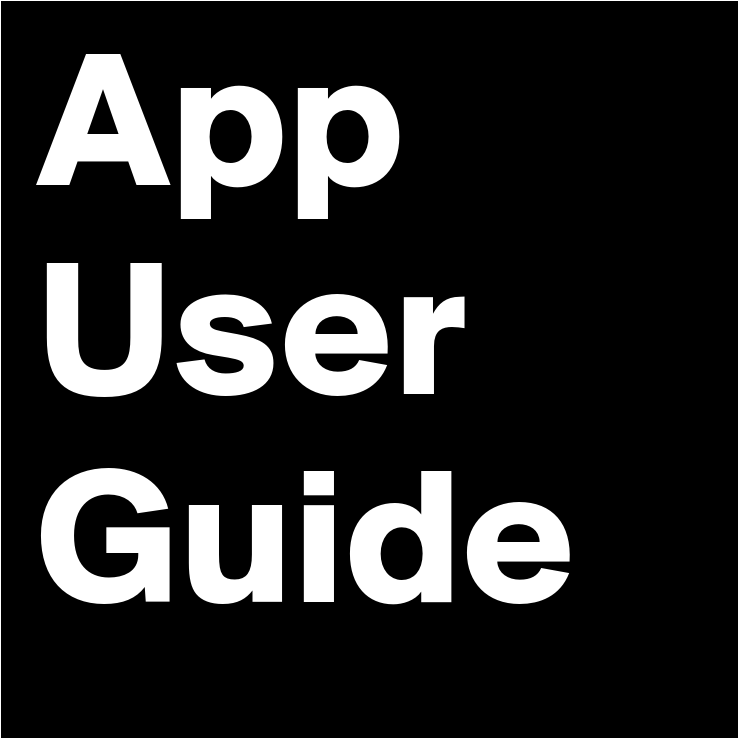 The Feed
This is where everything happens on Boldomatic. The feed shows posts from all the writers your follow in strict chronological order. You can easily shape your feed by choosing the writers you follow.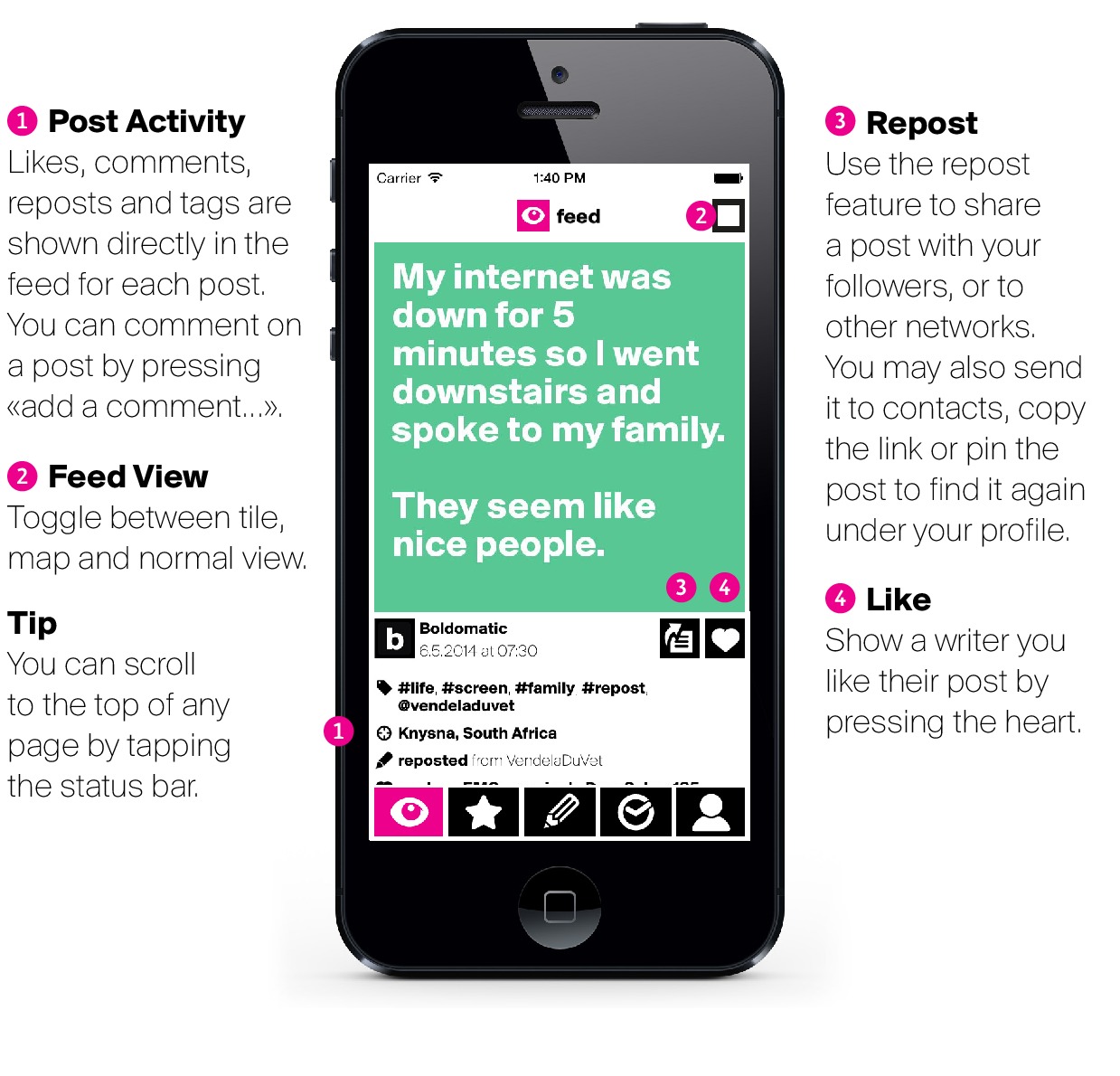 Popular
Discover great posts and writers in the popular tab. Also search for writers, posts and tags, take part in contests, view the hall of fame, or get an endless stream of random posts.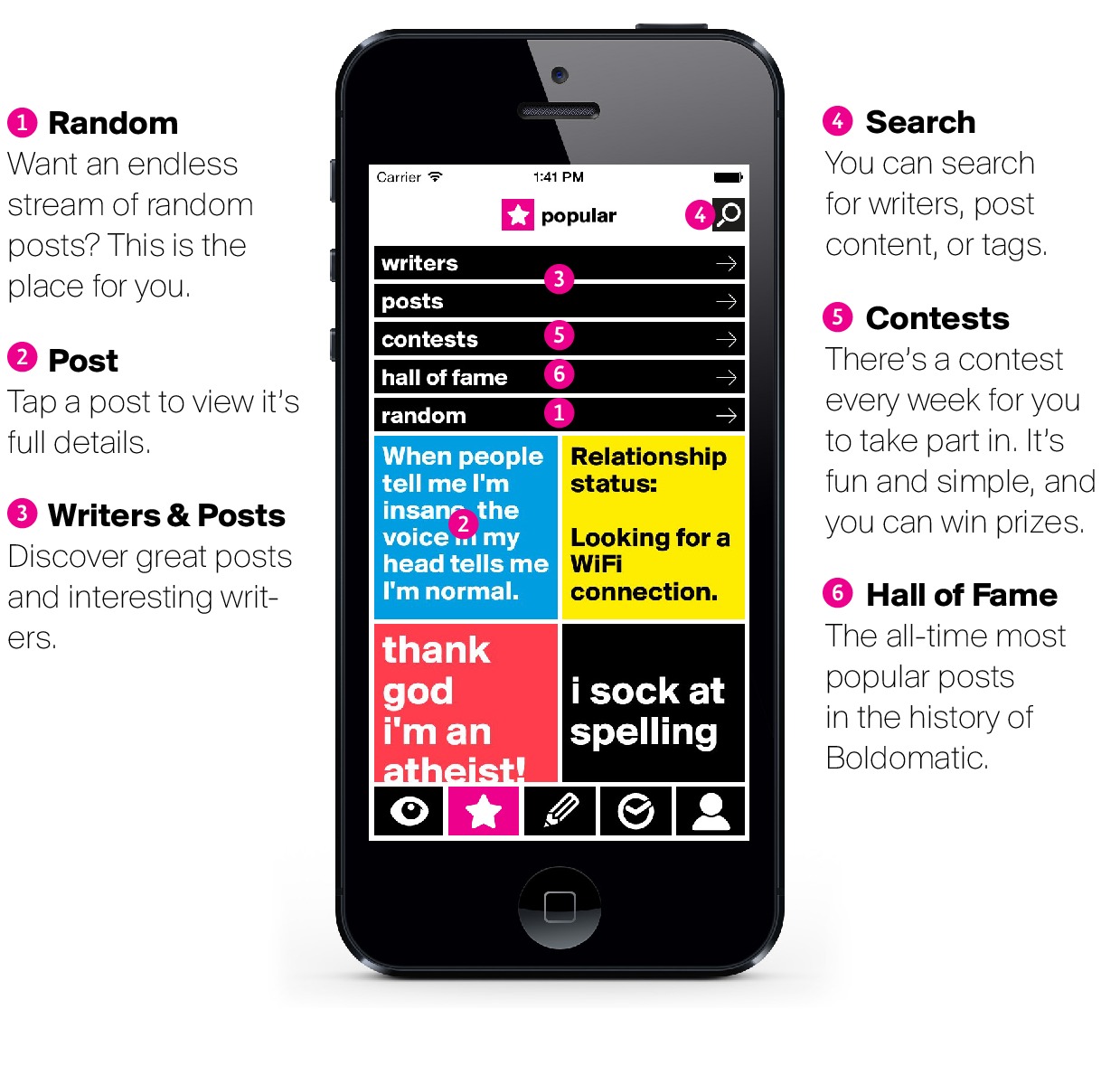 The Editor: Write Mode
This is where the magic happens. Just type the text for your post, the rest is automatic. The editor lets you easily craft and share posts with Boldomatic and other networks.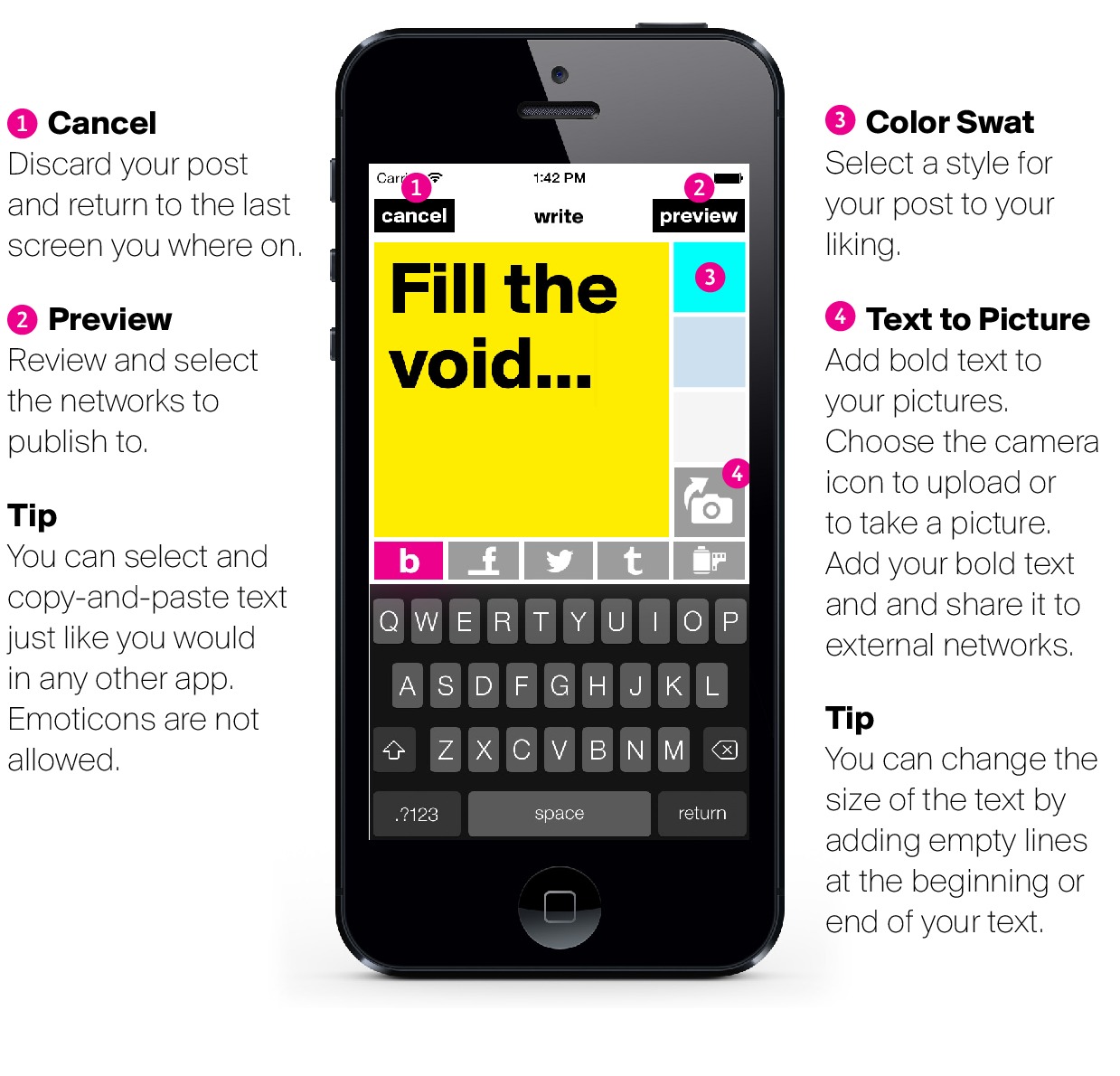 The Editor: Preview Mode
Once you are finished editing, press the preview button to see the post in full size. This is where you can also add hashtags, add a link or location stamp, and select external networks to share to.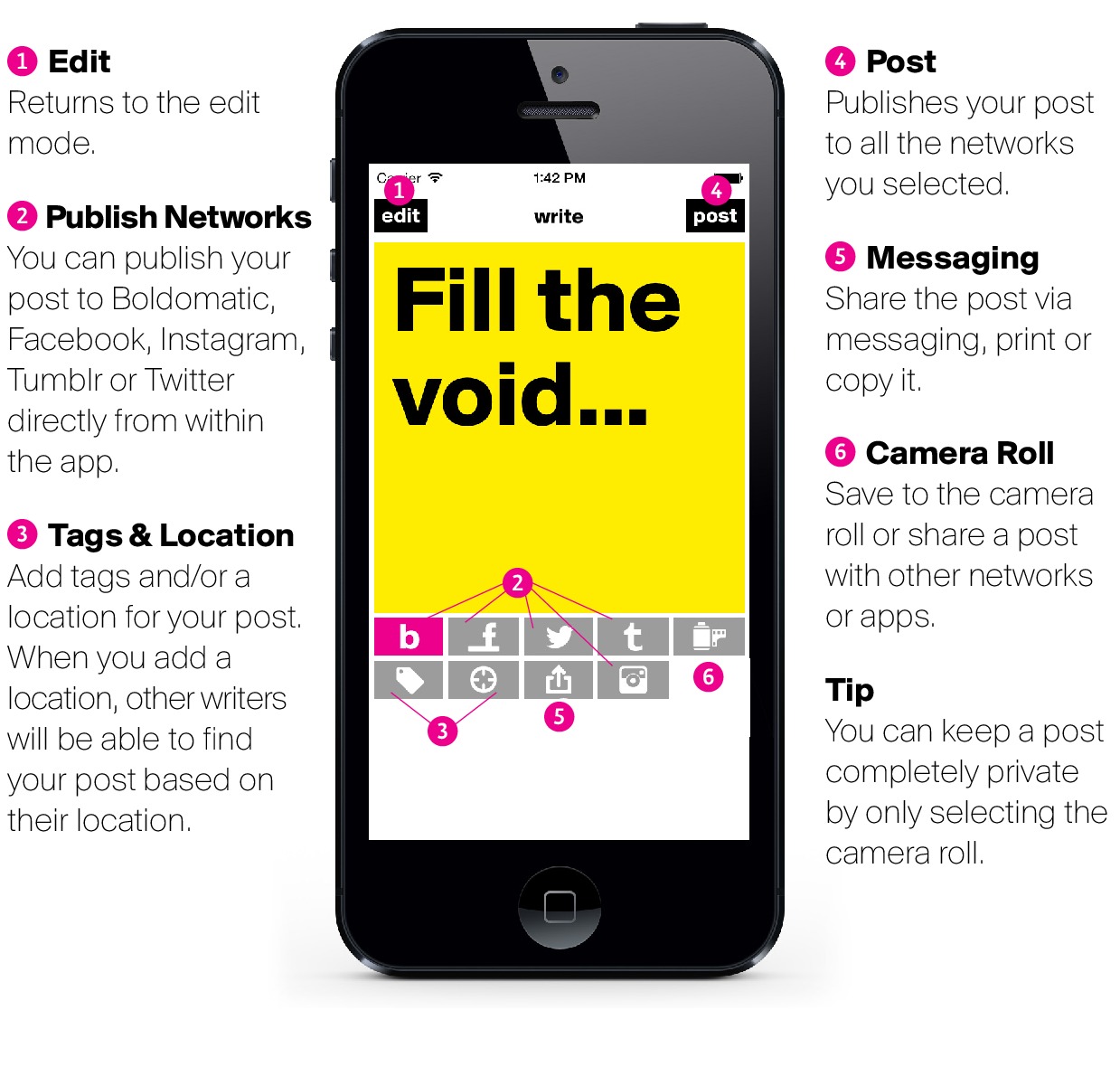 News
Never miss a comment, message, repost or new follower. Stay up-to-date on what happens on Boldomatic.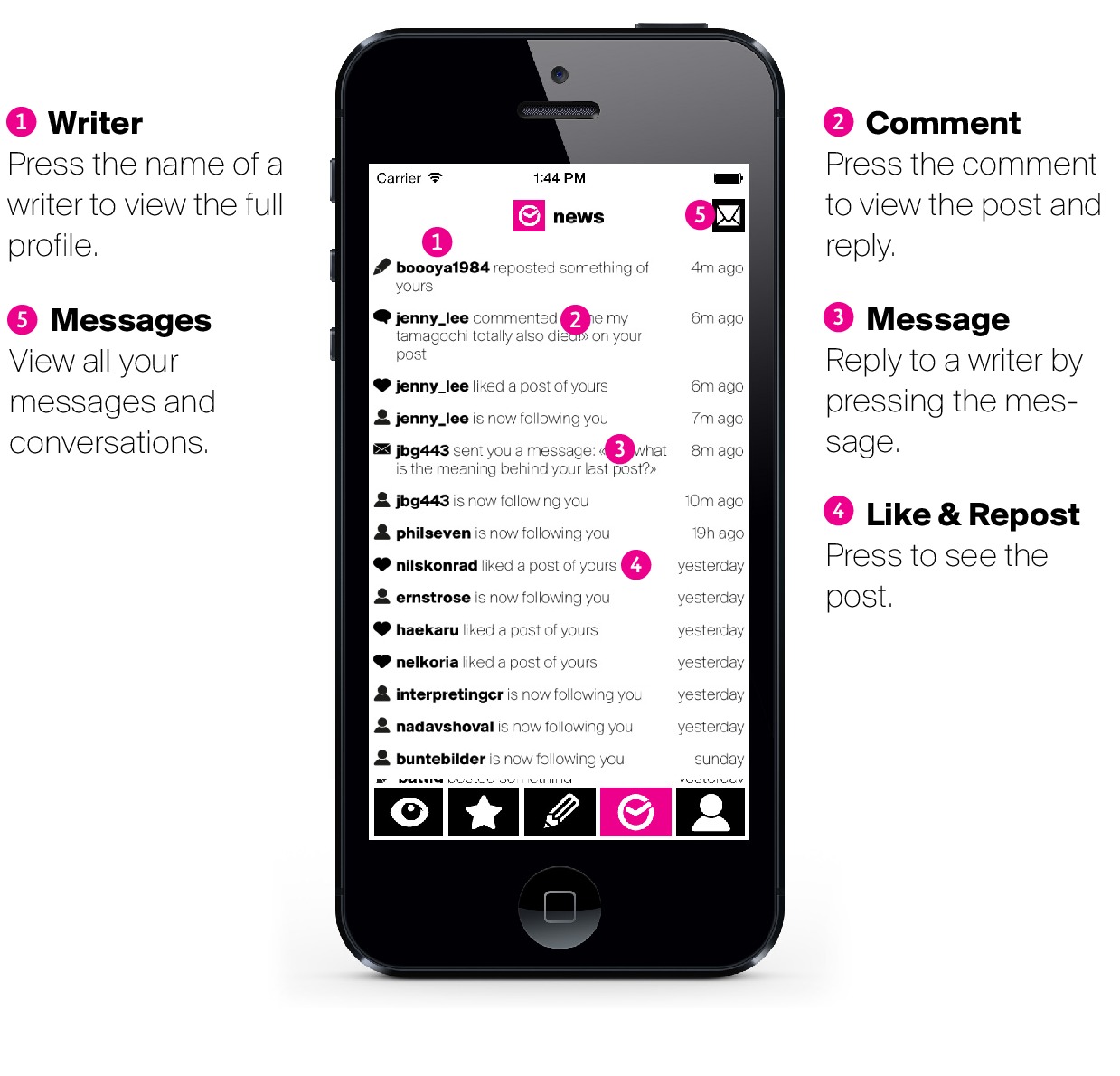 Writer Profiles
View the description and most popular posts for a writer. You can also see what they like, who they follow, who is following them and how many points they have. This is also the starting point for interacting with the writer: follow, subscribe, or send a message.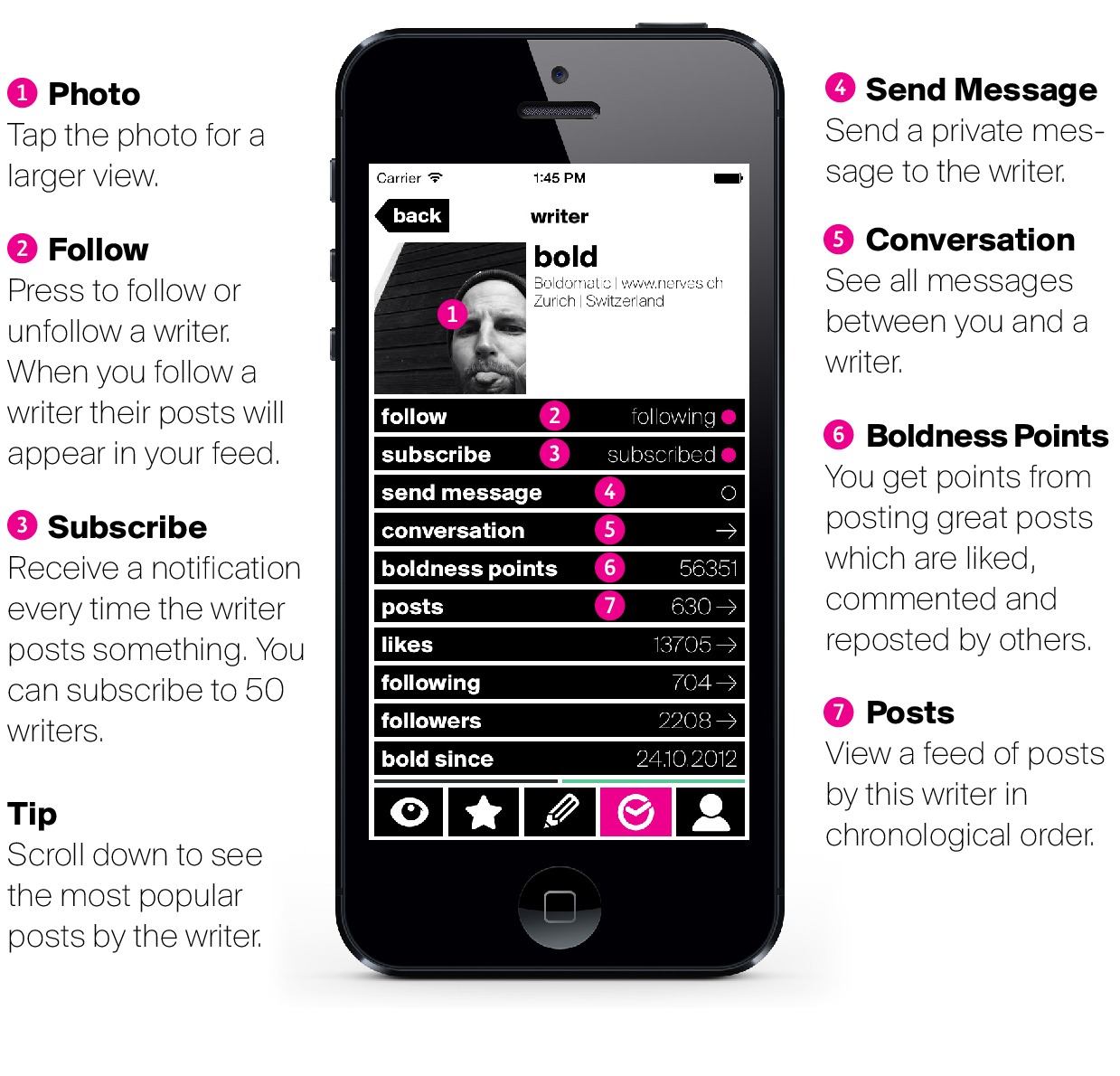 Your Profile
This is your profile on Boldomatic. You can access settings from the top right, or begin editing your profile from the edit profile menu. You can also quickly access all the posts you have pinned.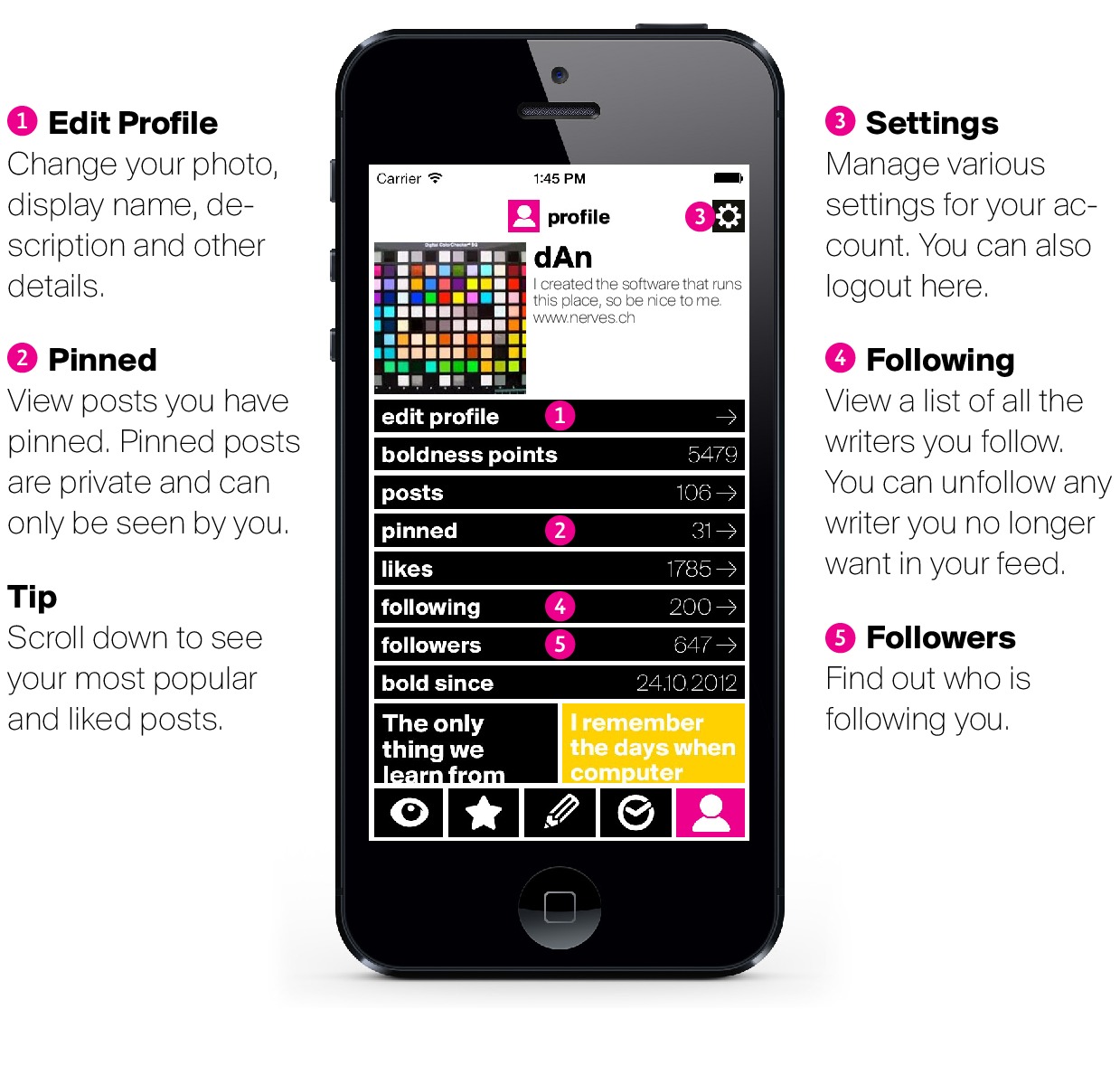 Settings
Find and invite friends, manage your account and get help and information. This is where all the extra tools can be found.